Honest Paws CBD Oil & Treats Review 2023: Did Our Dog See Results?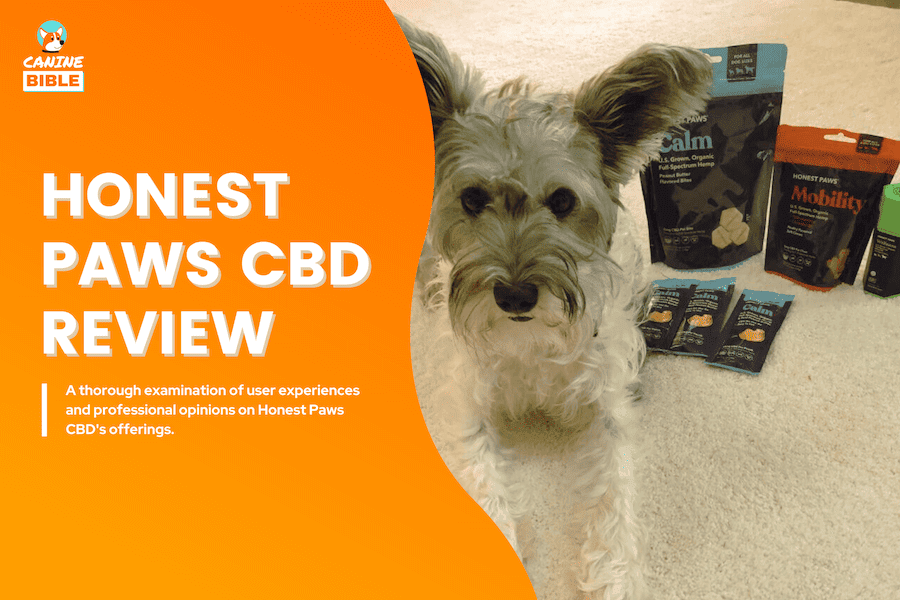 Canine Bible is reader-supported. We receive affiliate commissions via some of our links. This doesn't affect rankings. Learn more.
This content was reviewed and fact-checked by veterinarian Dr. Aukse Caraite, DVM.
This is my in-depth review of Honest Paws CBD oil and treats based on thorough research and personal experience. Numerous testimonials from fellow pet parents and scientific research indicate that CBD can potentially address issues like seizures, cancer, anxiety, hyperactivity, allergies, and arthritis. But does Honest Paws truly live up to all the buzz? To find out what sets Honest Paws apart and gauge their CBD products' efficacy, I personally tested and reviewed their entire product line. My aim? To help you navigate your purchase with the brand more confidently. Read on for insight into the company, benefits, products, our dog's experience and results, and more. Let's dive right in!
Table of contents
In This Article: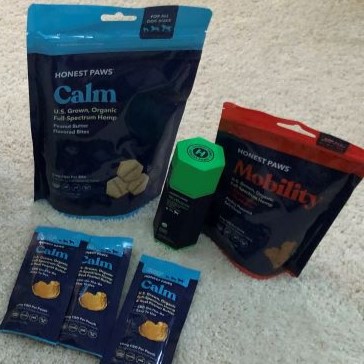 Table of contents
In This Article:
Honest Paws CBD Product Review — At A Glance
Honest Paws Review — Summary
Why you should trust us: Our writers, editors and in-house veterinarians spend hours analyzing and reviewing products and services to help find what's best for you. Read the product review methodology and editorial mission to find out how we test, analyze, and rate.
The Full Review
Jump to: Our Experience | Additional Info
Who Is Honest Paws CBD?
Honest Paws is a company that produces premium CBD products specifically for pets. Established in 2017 in Boulder, Colorado, the company was co-founded by Chelsea Rivera and her brother Eric.
The journey of Honest Paws began when Chelsea's dog, Baby Rose, started experiencing seizures. Not wanting to subject her beloved pet to medications with potentially severe side effects, Chelsea sought alternative remedies. She administered human-grade CBD oil to Baby Rose, and remarkably, within a month, not only did the seizures stop, but Baby Rose's mobility significantly improved. Recognizing the vast array of CBD products available for pets and the challenges of identifying trustworthy ones, Chelsea and Eric decided to source their own high-quality CBD oil, aiming to offer other pet owners a reliable choice. Today, Honest Paws is the industry's leading premium CBD brand for pets. Their diverse product line caters to dogs and cats.
Honest Paws' mission is to "…empower every pet owner to take charge of their pet's health in a safe, effective, and holistic way."
Why Use Honest Paws CBD? Benefits
According to Honest Paws, CBD can have multiple benefits for dogs. These include:
Dr. Klein, a veterinarian affiliated with the American Kennel Club, notes that CBD is sought for its potential health benefits. These include its anti-inflammatory properties, heart health advantages, anti-nausea effects, appetite stimulation, anxiety relief, and potential anti-cancer properties.[2]
While research and anecdotal evidence highlight the benefits of CBD, a medical consensus is yet to be reached. It's essential to consult your vet before introducing CBD, especially if your dog has underlying conditions.
For a deeper dive into the benefits of CBD for pets and the research supporting these claims, explore our guide on CBD oil for dogs.
Honest Paws CBD Key Features
Only pet CBD brands with NASC quality seals indicate a commitment to quality and vigilance in the production and sale of animal health supplements.
The company stands by its products' quality and benefit claims by offering a 30-day money-back guarantee, even if the product has been opened. In contrast, many other companies only offer refunds for unopened products.
Offers free shipping for orders above $48 in the continental US. They also offer standard shipping outside the U.S.
Products are lab-tested by a third party to ensure the best quality. It also offers Certificates of Analysis for its products. This ensures that customers can see each product's rigorous testing for purity and potency.
Honest Paws states that CBD products are completely safe and can be used for any animal. They suggest going by the recommended dosage by weight.
Honest Paws states their CBD products are completely safe and can be used for any animal, they just suggest going by the recommended dosage by weight.
Featured in publications like Fox, Forbes, ABC, the Today Show, CBS, and many more.
Offers several different oils geared toward specific health concerns, such as calmness, wellness, mobility, relief and more.
Honest Paws's Flea Market loyalty program rewards customers for their loyalty by offering them exclusive discounts, free products, and other exciting rewards. Customers can also earn points for every dollar spent on Honest Paws products and redeem their points for products, gifts and more.
Honest Paws offers bundles that can reduce the cost of your treats and tinctures.
They are involved in animal welfare charities that aim to provide a home for shelter animals.
Honest Paws CBD Ingredients
The primary ingredient in most Honest Paws products is their CBD oil, which is derived from organic full-spectrum hemp oil.
Full-spectrum CBD oil is considered superior because it contains all the cannabinoids, terpenes, and other active compounds in the cannabis plant. Such an oil leads to the "Entourage Effect," which amplifies the effects of individual cannabinoids, including CBD.
Depending on your selected product, you'll also encounter a range of beneficial natural ingredients and superfood supplements. These include organic barley, Boswellia Serrata powder, chamomile, chondroitin sulfate, ginger, organic coconut oil, human-grade eggs, glucosamine HCL, hyaluronic acid, L-theanine, organic oats, organic turmeric, tryptophan, organic peanut butter, rapeseed oil, dry roasted peanuts, salt, and dextrose.
Verdict 4.7/5: The ingredients get an excellent score. We analyzed each ingredient in their products and found no harmful ingredients to pets. We like that they do not contain soy, corn, dairy, xylitol, and gluten, which are common animal allergens or substances that may harm pets.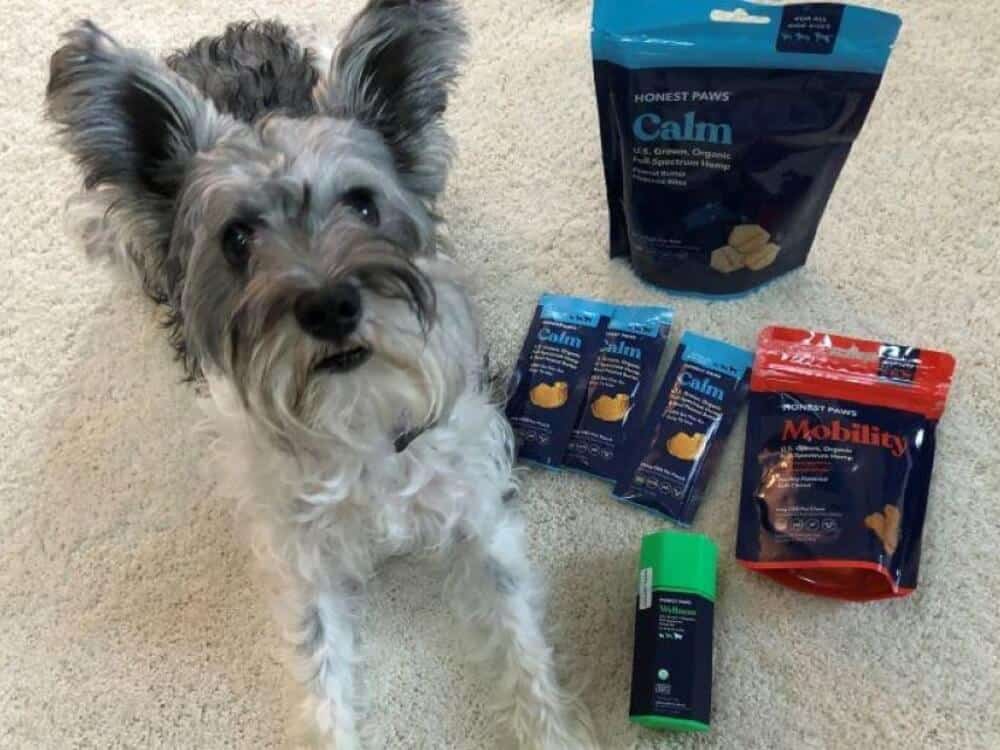 Honest Paws CBD Sourcing & Manufacturing
All ingredients used in Honest Paws CBD products are sourced from the US, are organic, and are produced and shipped in compliance with human-grade regulations.
Their hemp is organically grown on USDA-approved organic farms in Denver, Colorado. Embracing regenerative and sustainable agriculture, they ensure no herbicides, pesticides, or fungicides are utilized in their farming processes.
Honest Paws ships its products from two warehouses: one in Colorado and another in Georgia. The brand employs the CO2 extraction method, recognized as one of the safest and most prevalent techniques for commercial CBD products.
Verdict 5/5: They earn a perfect score in this category because they use the cleanest CBD extraction method and source human-grade ingredients domestically through sustainable practices.
Safety & Transparency
A Certificate of Analysis (COA) is crucial as it assures customers that the product they purchase meets the desired quality and safety standards.
Honest Paws' products undergo rigorous third-party testing to confirm their purity, potency, and safety. This also ensures that their products are devoid of contaminants or harmful chemicals such as heavy metals, bacteria, microbial life, mycotoxins, and pesticides. Honest Paws maintains transparency regarding its ingredients and formula compositions. The COAs for each product they offer can be found online on the product page or accessed via a QR code on the back.
We verified the lab results for every Honest Paws product to ascertain label accuracy, and here are our findings:
The results showed products are not tested for pesticides, mycotoxins and solvents.
The good news is that because the ingredients they source are USDA organic, these are already tested and safe, so there is no need to test for it.
Verdict 4.4/5: They earn an average score in this category because, even though their ingredients are human-grade, we would still like to see the lab results for pesticides, mycotoxins, and solvents.
Honest Paws CBD Product Reviews
Honest Paws CBD products are categorized based on specific ailments, making it easier for customers to determine the best product for their pet. These categories are Well, Calm, Mobility, and Relief. Here is a detailed analysis of Honest Paws CBD products to help determine which is best for your dog.
From $39.95 to $99.95
Honest Paw CBD Oil Review
About: Honest Paws sells three formulas for different CBD oils for dogs.
Why & When Should You Consider It?
Honest Paws offers dog CBD oil with active ingredients geared toward helping specific needs.
Honest Paws Calming Dog CBD Oil: Does your pup get anxious when you leave home? Is he afraid of loud noises? Whatever is triggering your dog's anxiety, this oil is specifically formulated to treat anxious behavior in canines. This formula works in as little as an hour. It's boosted with ingredients like Chamomile, which has natural calming effects and promotes happier moods and healthy brain function. Chamomile is known to have bactericidal, anti-inflammatory, and relaxant activities.[3]
Honest Paws Mobility Dog CBD Oil: Designed to aid dogs with mobility issues and occasional joint stiffness. It is recommended primarily for older dogs. This formula relieves mobility problems associated with daily exercise or normal aging.
Honest Paws Wellness Dog CBD Oil: This formula will help your dog improve its immune system and promote calmness and more alertness. Coconut cream flavor is available. It's perfect for parents who need a natural preventive way to maintain a healthy pet and avoid sickness.
Key Features
$39.95
Honest Paw CBD Soft Treats Review
About: Honest Paws soft chews are a great alternative if your pup is on the smaller side, older, or has sensitive teeth.
Why & When Should You Consider It?
There are two options to choose from. Here is what they are best for.
Honest Paws Mobility Dog CBD Soft Chews: Aside from the awesome benefits of CBD, these are packed with ingredients like chondroitin sulfate, glucosamine HCL, hyaluronic acid, and Boswellia Serrata powder. All of these are naturally sourced and support healthy bone function, cartilage function, discomfort, pain, and mobility. A study considers Boswellia serrata as a potential anti-inflammatory, anti-arthritic, and analgesic agent that may help with osteoarthritis.[4] Glucosamine can also help stimulate the body's natural ability to repair the joints and connective tissue by helping to maintain synovial fluid. In addition to repairing cartilage damage (because of its chondroprotective properties), chondroitin works hand in hand with glucosamine to promote healthy joint function.
Honest Paws Calm Soft Chews: can help calm your dog's nerves and anxiety within an hour. These treats have a poultry flavor that dogs love and contain L-theanine and tryptophan. As an amino acid found in green tea, L-Theanine has been known to provide a calming effect in dogs and cats. It promotes relaxation without drowsiness. At the same time, Tryptophan promotes better sleep quality and relieves occasional anxiety. Tryptophan stimulates serotonin and melatonin production — two critical neurotransmitters in regulating mood and sleep.
Key Features
$24.95
Honest Paw CBD Bite Treats Review
About: Xteger euismod, ipsum sed dapibus feugia teger euismod, ipsum sed dapibus feugia
Why & When Should You Consider It?
Honest Paws Calming CBD Dog Treats: It offers the same benefits as their calming CBD oil but in the form of a tasty treat. These treats contain organic ingredients like barley, oats, and peanut butter for an added health boost. Barley is a good source of water-soluble fiber and beta-glucans. Beta-glucans help to lower cholesterol and lower the risk of cardiovascular disease. Plus, oats provide fiber, which is great for your dog's digestive system. On top of that, oats are packed with vitamins and minerals. Lastly, peanut butter is added for a more than palatable.
Honest Paws Relief CBD Dog Treats: It can help your pet's aches or discomfort. These treats are formulated with organic barley, organic oats, full-spectrum hemp CBD extract, peanut butter, and organic turmeric. Turmeric is a powerful anti-inflammatory agent for managing digestive inflammation, joint pain, and more. Turmeric also has powerful antioxidant properties that support healthy aging. Hearth health is another great benefit of turmeric.
Honest Paws Wellness CBD Dog Treats: Support a strong immune system. These contain barley, oats, peanut butter, and coconut shavings for extra fiber. Dogs seem to enjoy the coconut flavor. These bites contain the same key ingredients as the Calm Bites, the only difference being the coconut shavings.
Key Features
$29.95
Honest Paw CBD Peanut Butter Review
About: There is no denying that peanut butter is a favorite dog treat, but you must ensure the ingredients are safe. Too much sugar, salt, or artificial sweeteners like xylitol can be unsafe and harmful for your pet. Fortunately, Honest Paws Calm Peanut Butter uses simple and safe ingredients like CBD, hemp oil, dry roasted peanuts, salt, and dextrose.
Why & When Should You Consider It?
Honest Paws Peanut Butter: It is the tastiest way to have your dog enjoy CBD oil's benefits. Honest Paws CBD Peanut Butter is formulated to lessen the pet's stress signs, like aching and discomfort. It can also calm and relax for the evening or anxiety. A spoonful (for small to medium dogs) or two (for large dogs) of CBD-infused peanut butter may take effect in less than an hour and result in a better-behaved and more relaxed pet.
Honest Paws also offers on-the-go CBD pouches that provide 10mg of CBD in a tasty one-ounce bite. This is a pocket-sized portion ideal for walks, road trips, holidays, leaving your pooch with a friend or dog sitter, or during those panic moments when your pup needs a small dose of CBD.
Key Features
Honest Paws CBD Oil Dog Dosage
Honest Paws recommends the following for CBD oil and treats.
We recommend starting with half (50%) of the manufacturer's suggested dosage and gradually increasing as needed. Always talk to your vet first. While some pets might require a higher CBD dosage, increasing the amount incrementally and cautiously over time is essential.
Dosing CBD oil for pets can often be a nuanced task, primarily because there isn't any universal dosing standard. Each manufacturer may have its dosing guidelines, which can lead to variability. You can also use the Honest Paws dosing calculator and detailed dosing charts for their oils, capsules, and treats.
Honest Paws CBD Coupon
Our readers can access 15% off of their first order with coupon code CANINEBIBLE. Just use this link to get started.
Our Experience
Jump to: Full Review | Additional Info
The Judges
We picked two Canine Bible dogs for their paw-honest opinion and verdict.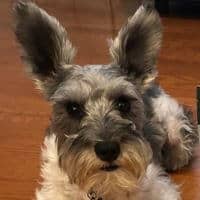 Bandit
Age: 4 ┊ Gender: Male ┊ Breed: Miniature Schnauzer ┊Weight: 13 lbs ┊ Health Concerns: Anxiety, hyperactivity, and itchy skin ┊ Personality: As friendly and loving as it gets.

"After introducing Bandit to Honest Paws CBD oil, not only is he more at ease with the world around him, but he also moves with a grace and confidence he didn't have before." — her person, Anna Shore.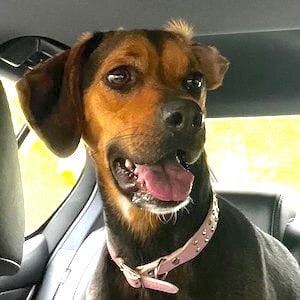 Lilo
Age: 3 ┊ Gender: Female ┊ Breed: Mixed-breed ┊Weight: 35 lbs ┊ Health Concerns: Anxiety ┊ Personality: Sweety-pie

"Seeing Lilo eagerly enjoy her Honest Paws CBD-infused peanut butter and then watching her whole demeanor change from anxious to calm has been such a heartwarming experience. I'm grateful for this delightful treat that makes a difference!" — her person, Anna Jones.
My Honest Paws Peanut Butter Video Review
Honest Paws CBD Unboxing
When the CBD Oil arrived, it came in a sleek blue box with a white sleeve around it with the Honest Paws logo. The package was sturdy with a premium look and feel, so I wasn't worried about any damage to the product or the quality. Once you slide the sleeve off, you can open the two flaps in the front. Nicely displayed in the box was a glass bottle with a dropper.
The treats all looked and smelled delicious. Our pup was so excited to see his box and unboxed it for us, lol.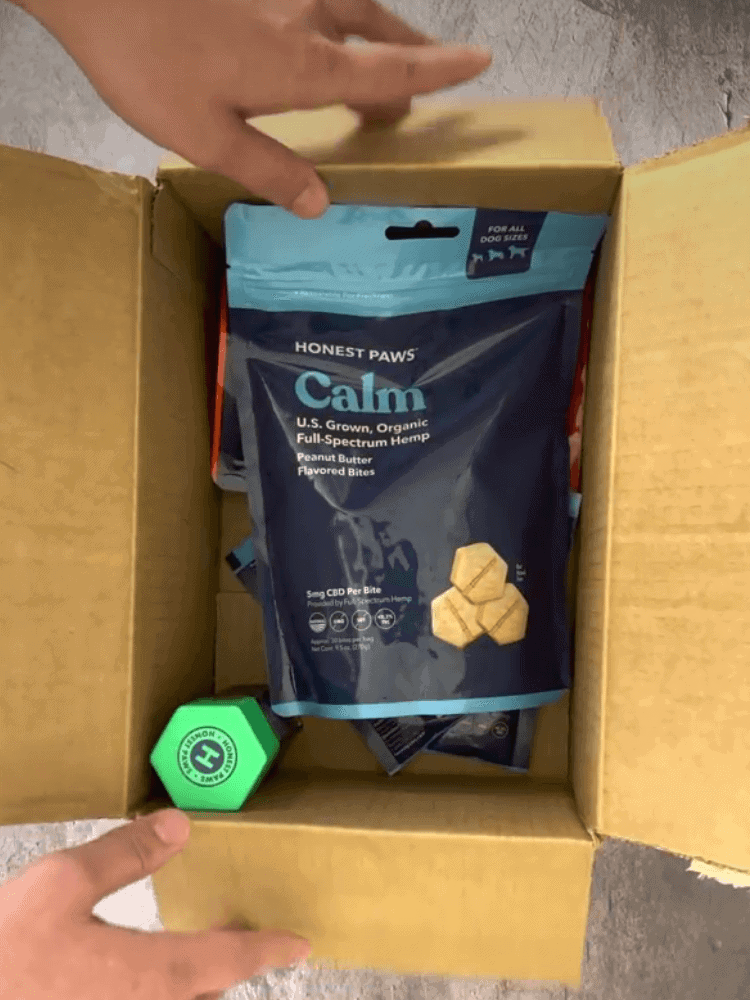 Here is everything that came in the box:
Verdict 4.8/5: Unboxing the Honest Paws CBD was largely a delightful experience. The packaging was sleek and secure, reflecting the brand's commitment to quality. Inside, every product was arranged thoughtfully, ensuring no spills or damages during transit.
My Personal Thoughts With Honest Paws
My Dog's Experience — Testing Timeline
A breakdown of our dog's experience with Honest Paws CBD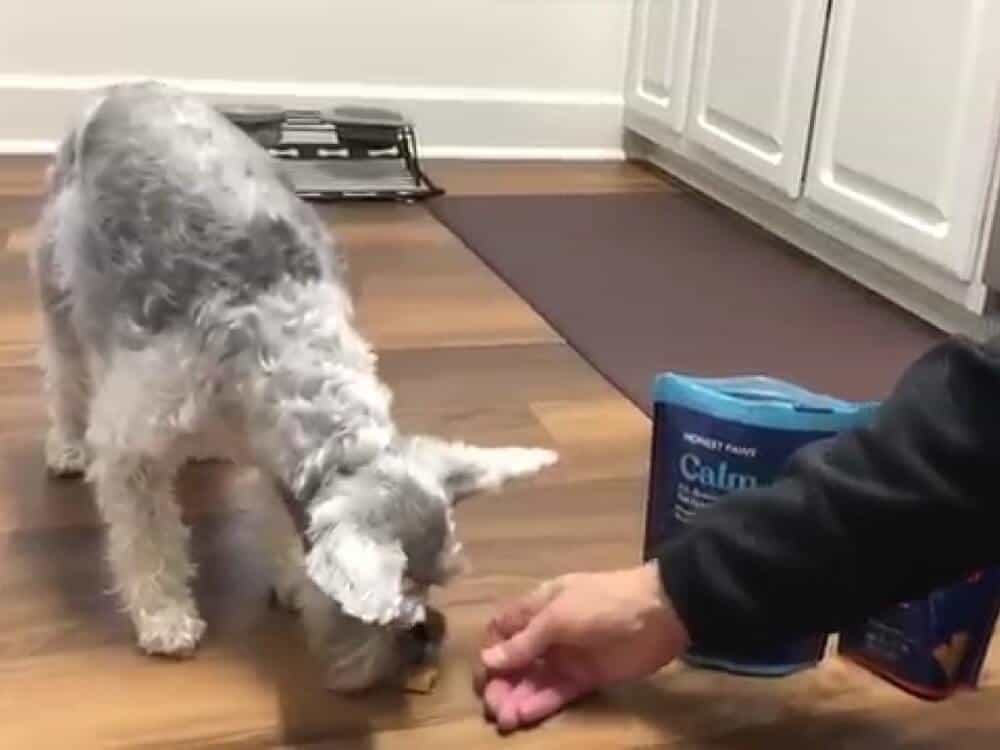 Day 1
Introduced Honest Paws CBD oil by mixing it into Bandit's food. He accepted it without any fuss. By the end of the day, he seemed a tad more relaxed, especially during times he'd typically react to household sounds.

Week 1
Bandit usually barks when he hears someone at the door or the bell. He gets anxious when we leave the house. We notice a slightly more calm demeanor change when under dosage. He seems happier and lees anxious.

Week 2
We switched up from oil to treats. Our dog seems to like the mobility chews much more than the drops under his tongue. We also gave him some CBD-infused peanut butter treats. He seemed to be doing okay with no tummy issues.
Week 3
Although his interactions with strangers became more confident, less anxiety-ridden, the still bark. However, the dosage seems to relax him. In regard to his joints, his youthful zest remained intact, there was an added grace in his movements.
One Month
While not a complete cure to bandit's anxiety issues, the blend of youthful exuberance with newfound calmness and poise brought us considerable peace of mind. We felt more optimistic about Bandit's long-term joint health and overall well-being.
Honest Paws CBD Pros & Cons
Key aspect we liked and didn't like about our experience with Honest Paws.
What We Like
What We'd Change
Ordering, Shipping & Delivery
Ordering was straightforward with Honest Paws, thanks to their user-friendly product page. We appreciated the comprehensive information they provided about their ingredients and their benefits for pets. Once we chose our products, the checkout process was seamless. We promptly received an email confirmation of our order, complete with a link to track our shipment.
Because our purchase exceeded $48.00, we qualified for free DHL Expedited shipping via USPS, which had an estimated delivery time of 3-14 days. Impressively, our package arrived in just 3 days. It's worth noting that orders are processed within 24 hours before being handed over to the mail carrier.
For those considering a regular supply, the auto-refill subscription offers a 15% discount and can be canceled at any time. This option provides substantial savings, especially for dogs that benefit consistently from CBD.
Verdict 5/5: We had no logistic issues, from using their website to getting the package to our door, the process was seamless. They get an excellent score in this category.
My Honest Paws CBD Customer Service Experience
Honest Paws' website offers live agents who respond promptly, whether through a phone call or a text message, though they are only available from 9 AM to 6 PM EST. Additionally, they have a detailed "Contact Us" page for sending emails or posing specific questions.
To gauge the quality of Honest Paws' customer service, we, the Canine Bible team, along with some dog owner friends, anonymously reached out with inquiries about Honest Paws CBD oil and bites through email, phone, and chat. Overall, the feedback from pet parents was positive. They were notably pleased with the timely and helpful responses from the customer support team.
Verdict 4.6/5: They get a great score in the customer service category. We love their responsiveness, however, their chat service is not truly a chat help support system.
Additional Information
Jump to: Full Review | Our Experience
What Customers Think About Honest Paws CBD
Here is what real-verified customers had to say about this Honest Paws CBD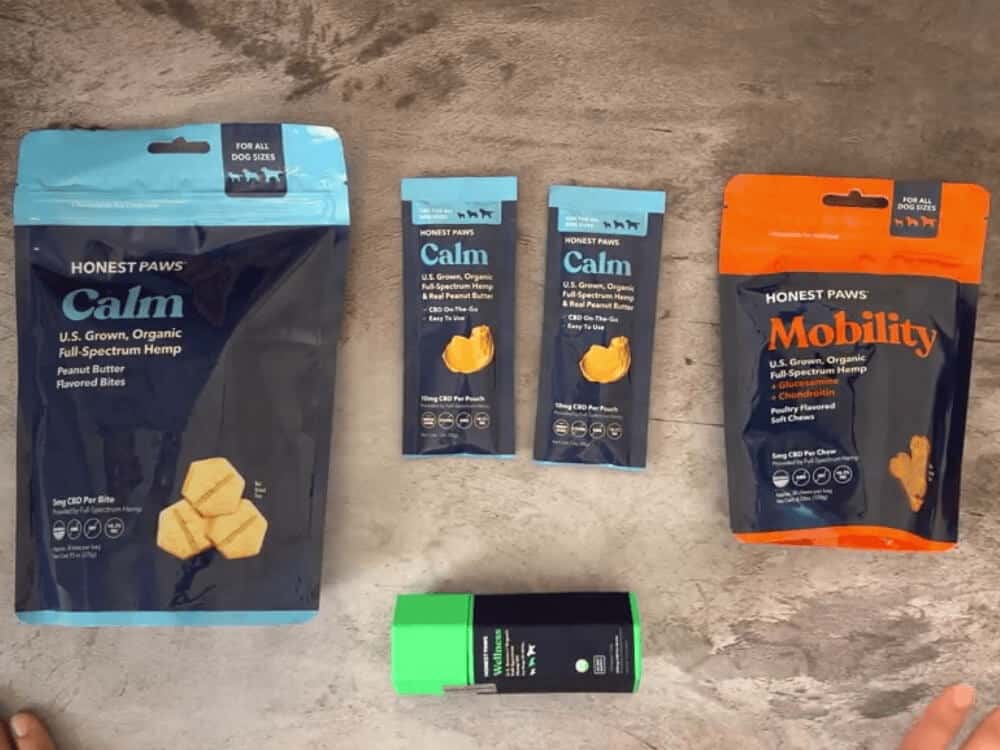 Honest Paws CBD Positive Review
Thank you from the bottom of my heart for making such a quality product that makes animals' lives more comfortable in countless ways. We started Cooper on your CBD oil in December 2020. My husband (who works out of state at present) bought and mailed me the first two bottles. That trial worked so well that I ordered them directly from you afterward. There is no question in our minds that your product made a significant difference in Cooper's quality of life, enabling us to have him happier, in less pain, and more mobile for the last seven months of his life.

–Renee K., Trustpilot 6/15/2021
The mobility oil really helps my dog. She suffers from a torn ACL, and we have not been able to get her surgery. The oil allows her to feel good and play, and she loves the taste! It's pretty cute she asks for some medicine right before bed. Thanks for the great product and service! It's too bad the oil for large dogs is so expensive, but you get what you pay for.

– Chance P., BBB 4/16/2021
Honest Paws CBD Negative Reviews
Placed an order on 12/13 and still haven't received it as of 12/22. According to tracking, it arrived in my metro area on 12/14, so it's apparently lost. Honest Paws' customer service was not helpful today. They told me to wait to see if it arrives. Does this mean another week, two weeks, a month, a year? Just give me a refund. I'll purchase elsewhere.

– DocSen, Trustpilot 12/21/2020
Be very wary of ordering from this company. They BAIT AND SWITCHED me. My dog has anxiety, and I wanted to try CBD. I had a coupon for 15% off at Honest Paws because I was a first-time customer, so I decided to try out Calm Aid for him. Before I finalized my order, I got a pop-up offering a second jar of Calm Aid. Since my dog is big and it was recommended that I use 3 pills daily, I decided to add the second jar. Everything looked fine until I got the email confirming my order, where I noticed that the second jar was not discounted at all – a classic BAIT AND SWITCH. I contacted the company immediately, and the discount was not applied for the second jar. They did say I could return the second jar, which I did as soon as it arrived. However, when they received the return, they only credited me for the first (discounted) jar. After reaching out again, there had been complete radio silence.

Alison S., Trustpilot 1/22/2020
Honest Paws CBD Reddit Reviews
Other Honest Paws CBD Products Reviewed
$39.95
CBD Oil for Cats Review
About: It's pretty much the same product as CBD wellness oil for dogs. No significant difference between this oil and the dog version.
Why & When Should You Consider It?
Just like the dog Wellness CBD oil, you can support your cat's immune system with Honest Paws wellness CBD oil for cats. It contains hemp oil, naturally occurring CBD, and other ingredients for stronger immunity.
Key Features
$29.99
Calm CBD Soft Chews for Cats Review
About: A blend of relaxing ingredients is paired with CBD.
Why & When Should You Consider It?
Honest Paws Cat chews help ease your cat's stress. Made with calming ingredients like chamomile and passionflower, they're designed to relax your cat. And with the tasty chicken flavor, even choosy cats love them.
Key Features
$24.95
Pre+ Probiotic For Dogs & Cats Review
About: Boost your dog's health with Honest Paw's top-quality Pre+ Probiotics. This special formula aids digestion and boosts immunity.
Why & When Should You Consider It?
If your dog is prone to digestive problems, feeding them probiotics is a must. They might also be able to help improve their mood, fur, and skin appearance and reduce bad breath. They are made with organic spinach-based Solarplast and Chicory-sourced Inulin, it promotes a strong immune system and smooth digestion. With six probiotic strains, it doesn't just help digestion but can also reduce seasonal allergy symptoms. Ensure your dog's best health with our advanced gut support!
Key Features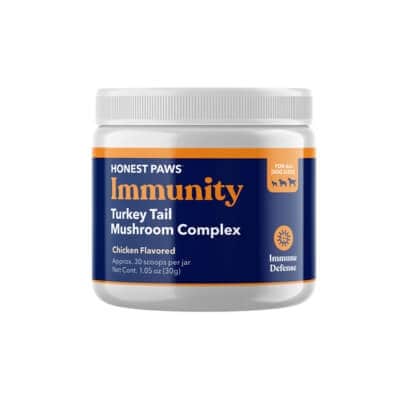 $28.95
Honest Paws Supplement Review
About: This company offers two supplements.
Turkey Tail Mushroom Blend: This blend of powerful ingredients will help with your pooch's immune system, as well as enhance liver and kidney functions.
Honest Paws Green Lipped Mussel Joint Powder – This bacon popcorn-flavored Honest Paws Joint Powder uses a blend of ingredients that focus on all-encompassing joint health and support.
Key Features
$12.99
Other Honest Paw Products
Here is a list of other products offered by this brand.
Honest Paws PetSmart
PetSmart does not carry Honest Paws products.
Honest Paws Hemp Oil
You can also find Honest Paws hemp oil under the name "Honest Paws Purity." Honest Paws makes this line of products and currently sells on Amazon only. Remember, CBD oil and Hemp oil are not the same. Hemp Oil does not provide the same therapeutic benefits as CBD.
Honest Paws CBD Vs Top Competitors
Here is how Honest Paws CBD compares to other popular CBD pet brands.
Honest Paws CBD Frequently Asked Questions
Honest Paws CBD Review — Conclusion & Alternatives
Honest Paws CBD consistently receives excellent reviews from satisfied pet parents, thanks to its high-quality ingredients, proven effectiveness, and other standout features that position the company ahead of many competitors. If you're seeking CBD oils or treats to address a specific health concern for your pet, Honest Paws should be at the top of your list. The brand offers a wide variety of unique and ailment-targeted products. However, always consult your vet before introducing any supplement to your pet's diet.
It's worth noting that while many companies use third-party lab tests for pesticides, Honest Paws doesn't. That said, they do emphasize their use of USDA-sourced organic hemp for CBD extraction, which, by cultivation standards, should not contain pesticides.
For those interested in exploring other reputable options, we recommend reading our article on the best CBD oils for dogs and our reviews of various dog CBD treats. And if you're looking to give your furry friend a refreshing cleanse, don't forget to check out our recommended CBD dog shampoos.
---
Like It? Subscribe & Share!
Sources
Canine Bible uses only high-quality sources, including peer-reviewed studies, to support the facts within our articles. Read our editorial process and product review methodology to learn more about how we fact-check, test products, and keep our content accurate, reliable, and trustworthy.