Many of our writers are registered veterinarians, vet techs, animal trainers, and other dog experts dedicated to making pet owners' lives easier. Our writers have been featured in many notable media outlets, including Cuteness, Pinterest, Dogster, WikiHow, Yahoo! News, SF Gate, Money, and countless others.
At Canine Bible, we prioritize the accuracy and adherence of our content to the most recent scientific and medical research about dogs, especially in the areas of canine health, nutrition and insurance. We have a team of in-house and affiliated veterinarians (DVMs) who meticulously review our content to ensure this. Additionally, insurance professionals and behavioral trainers verify the accuracy and compliance of our insurance-related and dog advice content. Our researchers thoroughly fact-check all content, relying only on high-quality and peer-reviewed sources.
For more information, read our editorial process and product review methodology process.
With years of experience working with dogs, both personally and professionally, our team is well-equipped to assist you.
Every person in our team plays a critical role in the content we serve our readers. Everyone is committed to providing the most in-depth and unbiased information via research, reviews, and stories to ensure you have all the guidance you need for caring for your beloved pup.
Meet Our Veterinary Review Board
Dr. Aukse Caraite
Veterinarian (DVM, Veterinary Surgeon)
Dr. Aukse is a renowned DVM Veterinary Surgeon with over seven years of experience working with various species, a rich academic background, and hands-on experience in companion animal surgery and medicine. As our in-house Lead Senior Veterinarian, Aukse is happy to share her knowledge and expertise with our readers. Learn more.
Dr. Sandra Tashkovska
Veterinarian (DVM)
As a veterinarian specializing in companion animals, Dr. Sandra spends most of her time working with furry friends. While she still dedicates two days a week to a local veterinary practice, she believes she can make a bigger impact by sharing the valuable information she discusses during her consultations and academic research through writing content for Canine Bible. Learn more.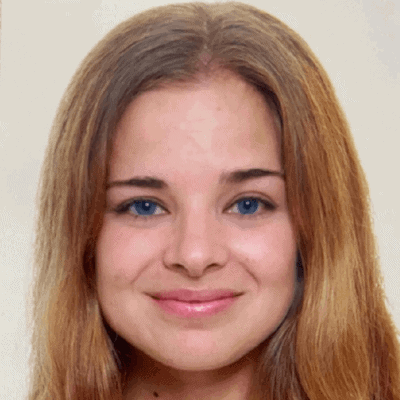 Dr. María Eugenia Almécija Arques
Veterinarian (DVM)
Maria is a licensed veterinarian based in Madrid, Spain. She also holds a master's degree from the Complutense University of Madrid, with a specialization in Animal Production and Health. Her experience spans the food industry and small animal clinics. Additionally, she possesses knowledge about regulations on animal health and welfare, as well as the exports and imports of animals and animal products, food and feed hygiene, veterinary medicines, and subsidies. Learn more.

Meri Halvari
Final Year Veterinary Student (DVM Candidate)
Meri is a final-year veterinary graduate student with graduate veterinary studies in Finland and Estonia. She has years of animal clinic experience and academic research. In addition to treating animals and working for various veterinary clinics and clinical practices, she advocates for animal welfare through her vegan practices. Learn more.

Madison Tanner Clark
American Kennel Club Certified Trainer
Madison is a professional dog trainer and animal behaviorist with over ten years of experience working with dogs. She has worked with dogs, from family pets to K9 officers. Madison is known for her kind, caring, and gentle approach to dogs and her ability to quickly identify and correct unwanted behaviors. She is an AKC-certified trainer and the owner of a dog daycare. Learn more.

Dog lovers that provide valuable useful and actionable content
Meet Our Editorial Team, Founder, Authors & More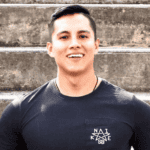 Anthony Guevara
CEO, Founder & Author
As the founder of Canine Bible, Anthony is dedicated to providing the most useful and actionable content to help change dogs' lives and make dog owners' lives easier. Under his leadership, Canine Bible has grown into a trusted platform where readers can find the latest research, insights, and advice on all things dogs. Anthony oversees all the operations at Canine Bible. His commitment to excellence and innovation is reflected in the high-quality content, user-friendly interface, and supportive community that Canine Bible offers.

He enjoys training and spoiling his furry friend, Pepe, when he's not managing the website.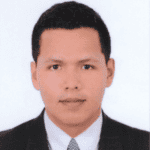 Andre Sandoval
Content Marketing Manager & Editor
Andre seamlessly blends creativity with strategic thinking to deliver compelling, informative, and engaging content for our dedicated audience of dog enthusiasts. Andre oversees the content creation and his role involves coordinating with our team of writers, veterinarians, and other experts to ensure that every piece of content is accurate, reliable, and up-to-date with the latest research.

Andre enjoys hiking with his adventurous Pit Bull and exploring the world of dog training and behavior.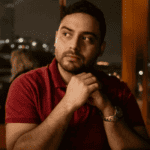 Christian Castagne 
Content Marketing Manager & Editor
With a profound love for dogs and a background in content creation and editing, Christian is behind the engaging and informative content on Canine Bible. Christian collaborates closely with veterinarians, behavioral trainers and other dog experts to ensure that all content is not only enjoyable to read but also rooted in solid, accurate, trustworthy up-to-date information. Christian enjoys volunteering at his local dog rescue and has a soft spot in his heart for his Chihuahua.
Melanie
Author, Writer & Social Media Manager
A lifelong dog enthusiast and seasoned communicator, Melanie brings a wealth of knowledge, passion, and creativity to our community. Her engaging writing style and compelling storytelling resonate with our audience, making her a beloved figure in our growing community of dog lovers. Melanie's role at Canine Bible goes beyond crafting informative and entertaining articles. As our Social Media Manager, she keeps our audience connected and informed through various online platforms.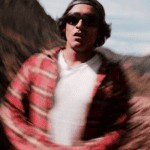 Abel Curi
Creative Director
Abel Curi is a creative director and dog lover. He ensures that the visual and video content at Canine Bible is as outstanding as our written content. In addition to his role at Canine Bible, Abel works in television commercial production for a large multinational company in South America. He utilizes his skills to craft engaging and informative content for pet owners worldwide. A true animal lover, Abel relishes nothing more than spending quality time with his two beloved pups.
Miguel Curi
Lead Videographer
Miguel brings his passion for capturing the essence of dogs to life on our website. With a keen eye for detail and a love for canine companions, he skillfully crafts videos that showcase the unique personalities, adorable moments, and heartwarming interactions of our furry friends with people, outdoors, with new products, and more.
How Our Veterinary Review Board Process Works
Every article created by our team of expert writers that contains verifiable facts or veterinary information makes its way through our comprehensive Review Board process and gets assigned to a specialist based on their area of expertise. Even our custom illustrations go through the Review Board.
When you see this "Reviewed & Fact-Checked By…" on a Canine Bible article, you can trust it meets the high standards of our Review Board.
The Canine Bible Review Board members confirm each piece of content they review is up-to-date, thorough, and authoritative—containing unbiased facts and guidelines that reflect the latest in evidence-based research (not just the latest fads), as well as practical pet care advice you can use right away. If the Review Board suggests improvements, those are shared directly with our editorial staff so our editors can make any changes needed. Once a piece of content is approved, it receives the Review Board stamp in the byline—and you'll know exactly who reviewed it and when.
Learn more about Canine Bible's history and our editorial process.